About Your Los Angeles, California TruGreen
In Los Angeles, California, TruGreen is our featured partner. Los Angeles homeowners can depend on TruGreen for year-round lawn care that is specifically designed for the particular challenges of maintaining a lawn in Southern California. 
LawnCare.net's network of lawn care experts are highly qualified to provide the best suggestions for a year-round plan that will keep your lawn in tip-top shape no matter where you live in the metropolitan Los Angeles area. Even more specifically, a TruGreen specialist has the knowledge and know-how to be able to look at your lawn's grass type and soil condition and devise the best plan for your lawn and its particular needs.
The Importance of Lawn Care in Los Angeles
Your Los Angeles home is like a book – it gets judged by its cover.
And a big part of that is the look of your lawn.
Our network of lawn care companies in Los Angeles offers every service your lawn and home needs to keep you and your loved ones protected from pests and weeds. 
We are here to help create and maintain the lawn of your dreams where you and your family can enjoy the outdoors just outside your home through our regular maintenance plans. TruGreen knows that proper lawn care is more than just mowing and raking. Lawn care that truly sets out to make your lawn and home healthy and beautiful involves other services including:
Seeding

Soiling

Aerating

Fertilizing

Pest Control

Watering

Landscaping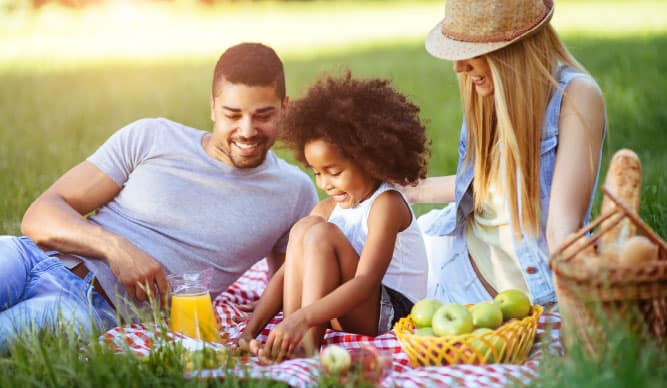 The Benefits of a Well-Maintained Los Angeles Lawn
Maintaining your lawn takes patience, dedication and a lot of attentiveness.  But having a healthy lawn is worth it. The benefits of having a robust, beautiful lawn are numerous and help out in key areas like personal health, environmental health and community care. While it's certainly true that you can reap the benefits of a well-cared for lawn if you take care of it yourself, there are many advantages to getting on a regular maintenance plan with a trusted lawn care service. The consistency of regular service means that you never have to think about when and how your lawn will be taken care of, but can have the peace of mind that comes with knowing that someone else is taking care of all the things that your lawn needs. Having your lawn maintained by an exceptional lawn care professional means that your lawn will benefit from the knowledge and know-how of someone who understands the specific soil conditions of your area of Los Angeles and what kinds of grass will do best under those conditions. Take the guesswork out of lawn care and reach out to a lawn care expert today.
Los Angeles Lawn Care Experts
If you are looking for someone to take care of your lawn and garden needs, our one-stop shop at LawnCare.net is the place to go to find a company that meets all your requirements. TruGreen, one of our trusted partners is just the team of lawn care experts you are looking for: highly qualified to provide the best care for you and your lawn, no matter which part of Los Angeles you live in.
Zip Codes We Service In Los Angeles, CA

90095
90077
90068
90066
90065
90064
90063
90062
90058
90057
90056
90049
90048
90047
90046
90045
90044
90043
90042
90041
90040
90039
90038
90036
90035
90034
90032
90031
90029
90028
90027
90026
90025
90024
90023
90022
90020
90019
90018
90016
90012
90011
90008
90007
90006
90005
90004